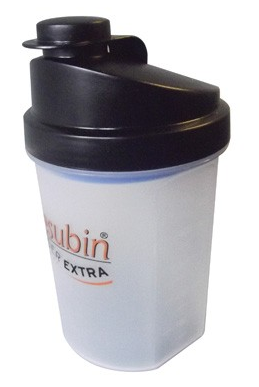 Water bottles are a proven successful promotional item, but if you are looking for an alternative take a look at our protein shaker.
This is one of those products that is quickly becoming an essential in any kitchen. It is used for those protein shakes used to supplement gym training and for diet meal replacements. It works because it has a wide top so you can clean it properly and it's big enough to make sure the powder and liquid can be really shaken well and thoroughly mixed.
All in all it's a great promotional item - recipients will be pleased and so will you as your logo is on display each time it is used.
Printed one colour & one position: 500 @ £1.70, 1,000 @ £1.38.